Experience the same amazing ramens
we served at our food cart for six years
—and now there's even more!—
at our "brick and mortar" restaurant,
Hapa PDX Ramen & Whiskey.
Hapa PDX Classic MaiTai & More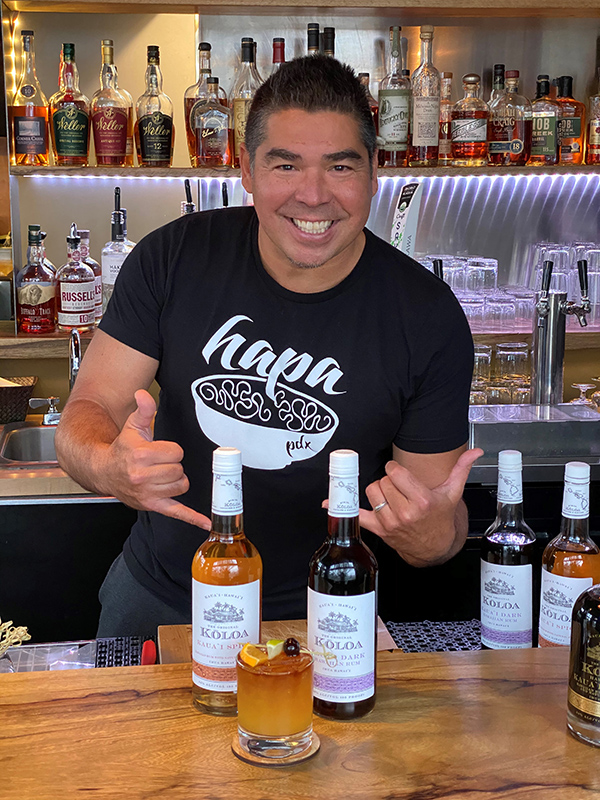 Wanna quick get away to Hawaii for just an evening? We have added new rum cocktails to our drink menu including a classic Mai Tai with a blend of spiced rum and dark rum. We also have a refreshing Molokai Mule our take on the Moscow but this one doesn't bite: smooth coconut rum blended with lime and ginger beer.
Enjoy,
Team Hapa
Monday, March 2, 2020 at 5 PM – 7 PM
Founded in 1548, Yoshinogawa is the oldest saké brewery in the rice-growing heartland of Niigata Prefecture.
Niigata Prefecture has a reputation for producing some of the best saké in Japan due in part to growing some of the best rice in the world.
Monday evening March 2, 2020 you have the opportunity to enjoy a very special saké dinner at Hapa PDX with the president of Yoshinogawa, Yuki Minemasa.
During this meal you will get to enjoy Yoshinogawa saké, including two saké cocktails created specially for this event.
This is a 4-course dinner and each course features a Hapa PDX dish paired with Yoshinogawa saké.
Lastly, your host for the evening will be Culinary Storyteller Steven Shomler.
Monday: 11:30-2:30pm, 5:00pm-9pm
Tuesday: Closed
Wednesday: 11:30-2:30pm, 5:00pm-10pm
Thursday: 11:30-2:30pm, 5:00pm-10pm
Friday: 11:30-2:30pm, 5:00pm-10pm
Saturday: 12-10pm
Sunday: 12-9pm

"Can't go wrong with these guys."
"The food is terrific and never lacks in quality or quantity."
Dan B.

"The ahi poke is the best I've ever had and the ramen is tops in the city! Great spot, killer atmosphere, and friendly staff! Ten of ten! Awesome date spot!"
Chris B.

"One of the better ramen shops I've been to. "
"Customer service was excellent, eggs were seasoned perfect, noodles were done but not super soft, pork was tender."
Daniel P.

"What more could you want?"
"The food is great, the atmosphere is tranquil, and the service is on point friendly."
Jesse W.