Experience the same amazing ramens
we have served at our food cart for the past six years
—and now there's even more!—
at our "brick and mortar" restaurant,
Hapa PDX Ramen & Whiskey
.
Hapa PDX Ramen & Rum Dinner
Wednesday, January 29th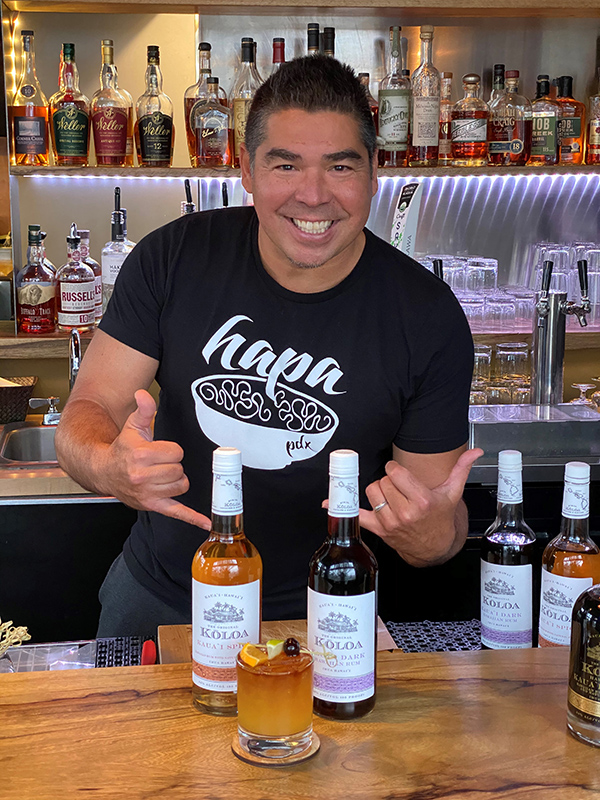 Wanna quick get away to Hawaii for just an evening? Join us Wednesday, January 29th for our private event featuring Koloa Rum and Hapa. This four course dinner will be from 7:30pm-9pm. Each course will feature a signature drink with Koloa rum paired with our amazing food. The team from Koloa is flying up from Kauai to enjoy this evening and give some background on why their rum stands above the rest.  You can check out the menu on our Facebook page or eventbrite.com to reserve tickets ($55). Tickets may also be purchased at Hapa but don't wait! Our 6pm seating has sold out so we opened a second seating.
Aloha,
Team Hapa
Monday: 11:30-2:30pm, 5:00pm-9pm
Tuesday: Closed
Wednesday: 11:30-2:30pm, 5:00pm-10pm
Thursday: 11:30-2:30pm, 5:00pm-10pm
Friday: 11:30-2:30pm, 5:00pm-10pm
Saturday: 12-10pm
Sunday: 12-9pm
"Can't go wrong with these guys."
"The food is terrific and never lacks in quality or quantity."
Dan B.
"The ahi poke is the best I've ever had and the ramen is tops in the city! Great spot, killer atmosphere, and friendly staff! Ten of ten! Awesome date spot!"
Chris B.
"One of the better ramen shops I've been to. "
"Customer service was excellent, eggs were seasoned perfect, noodles were done but not super soft, pork was tender."
Daniel P.
"What more could you want?"
"The food is great, the atmosphere is tranquil, and the service is on point friendly."
Jesse W.